Restaurant Origins
Country Terrace knows its origins back in the 16th Century when this place resided a very small cottage surrounded by beautiful countryside. In it lived a family together with some animals which were very common to have in the house at that time. Despite being a farmer, the owner's duty consisted of baking bread. In fact one of his rooms was a mill, where a donkey would spend its day going round in circles grinding wheat and turning it into flour for the baker. Later on this little cottage became the property of other people, including a baron. This baron would spend his holidays in this beautiful little cottage. Being quite deserted, he would while away his time enjoying the panoramic view of the harbor, hunting in the surrounding fields and taking care of his animals and crops. At that time there were still no or very few inhabitants in the vicinity and this is why it was such a unique place.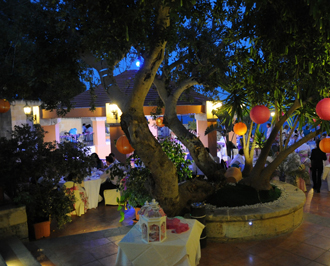 Then in the 1970's this little cottage was bought by a man carrying the name of Žeppu. This man fell in love with the place immediately and wanted to spend his life here. He moved in at once and decided to refurbish part of it and open a small restaurant. This restaurant, although deserted at that time, became well known. This motivated the owner to transform it into a night club. And so Countryman was born. Countryman saw thousands of people from many villages, cities and even countries. It was the place which everyone in Gozo went to during the weekend, especially the teenagers. People talked, danced, drank and had a lot of fun together. Of course the scenario complemented the night out to its utmost. Everywhere you looked you saw nothing but countryside and the sea. Who would miss it?
New Management
Ultimately in 2005 Mr Joseph Mercieca took Countryman in his hands and it now became Country Terrace. This time it went back to being a restaurant. However it was enlarged and refurbished to suit and cater for today's modern expectations. Country Terrace was a miracle which came true. This little cottage transformed into a restaurant and resurrected the happiness in the hearts of many people. Everyone started coming to enjoy the panoramic view and the delicious cuisine.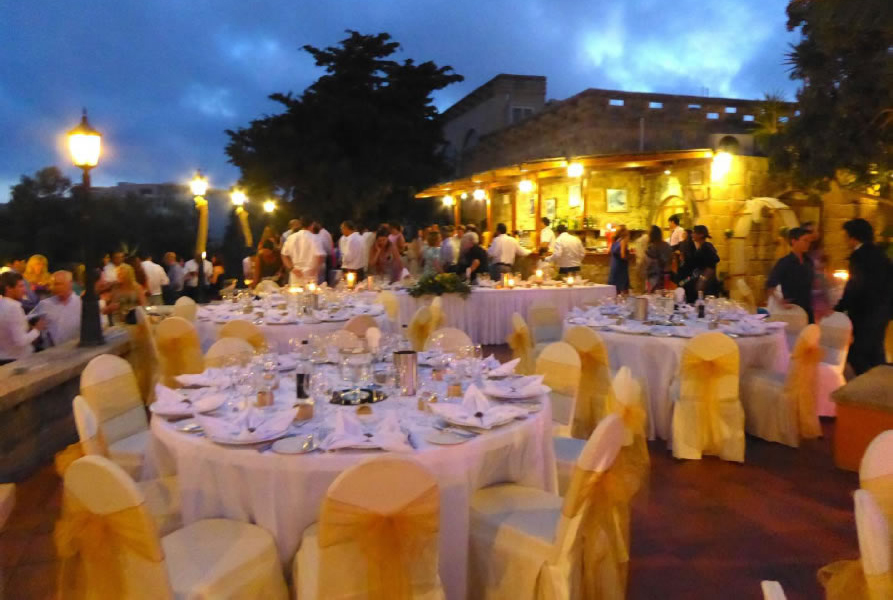 Two years passed and it started catering for wedding receptions and other big events. And this is how it has remained ever since. Country Terrace has became the only place in Gozo which offers such a savouring view of the Mgarr Harbor, Fort Chambrey and the three sister islands, Kemmuna, Kemmunett and Malta. Furthermore, the countryside surrounding it still remains in its primitive state, keeping its natural flora and fauna. In addition when overlooking the restaurant, into the valley, one sees wild rabbits running about in the bushes. Indeed it's breath taking.
Coming here enables one to feel taken back in time and enjoy total tranquility and serenity, as was once in every village. Furthermore the evening continues to be exquisite thanks to the mouthwatering cuisine offered and by complementing the meal with an impeccable bottle of wine chosen from the great selection of local and foreign wines available in Country Terrace's wine cellar.
---
---
Tuesday to Sunday:
Lunch: 12.00PM - 2.30PM
Dinner: 6.00PM - 10.00PM
Mondays Closed
(Contact us for exceptions)
Street parking facilities available.
We are also pet friendly!
Country Terrace Terms & Conditions
---
---

Zewwieqa Street, Mgarr Gozo, Malta

(+356)21550248

(+356)27550248

(+356)99446833

info@country-terrace.com